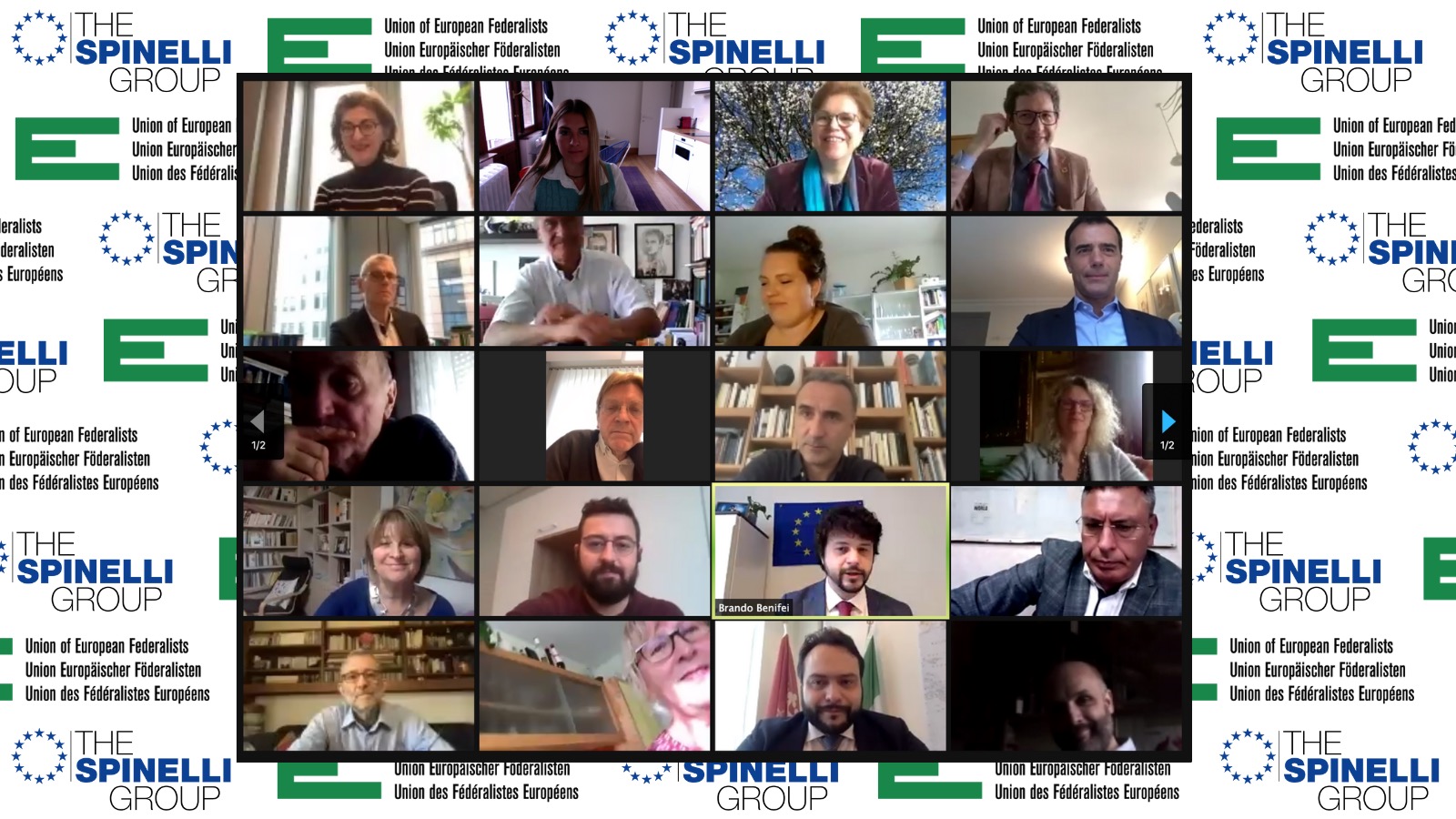 The Spinelli Group, in cooperation with the Union of European Federalists (UEF), invited federalist and pro-European members of the parliaments of the Member States to its special Plenary Session on 16 April 2021. The meeting was attended by a large group of national MPs from many EU countries, as for instance from Austria, Bulgaria, Germany, Italy, Romania and Spain. The Plenary Session was also attended by the Presidents and Secretary Generals of the UEF Member Sections.
MEP Guy Verhofstadt, Co-Chair of the Executive Board from the European Parliament's side, also attended the meeting, stressing the need for the EU to grow stronger – not only to cope with the pandemic or the economic crisis, but because otherwise we could not do it in front of today's superpower
Brando Benifei, President of the Spinelli Group, stressed that this is a very important step in the battle for European federation. With this first meeting, the network of MEPs and national parliamentarians was born, who will work together so that the Conference on the Future of Europe becomes the constituent moment for a new Federal Union.
From May 9, when the Conference will start, our goal will be to raise the bar of ambition and work for a reform of the Treaties that gives answers to the demands of Europeans. The European Union, this pandemic has taught us, must be truly united to face the challenges of the future. We need to create our own resources, reform taxation, social policies, labor, foreign policy and common security. We need a stronger, more integrated Europe that speaks with one voice. This is the right way to give hope to those who demand rights, freedom, justice: united, for a united Europe.