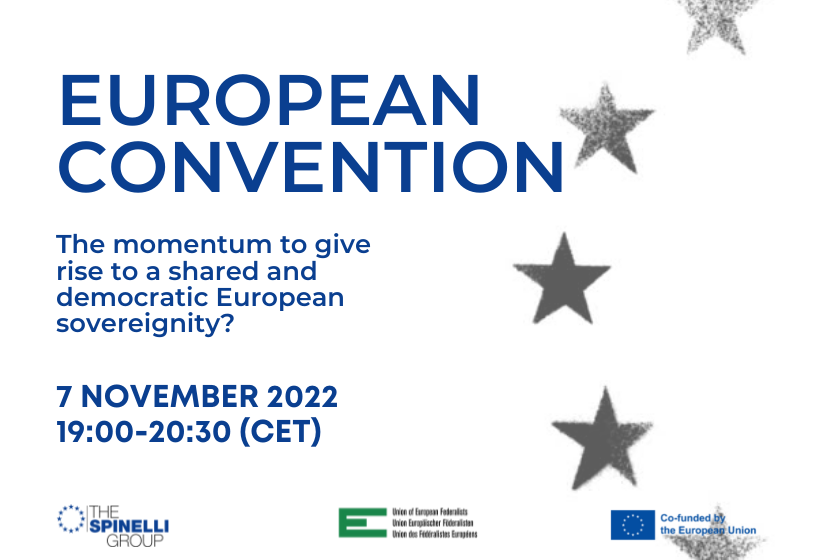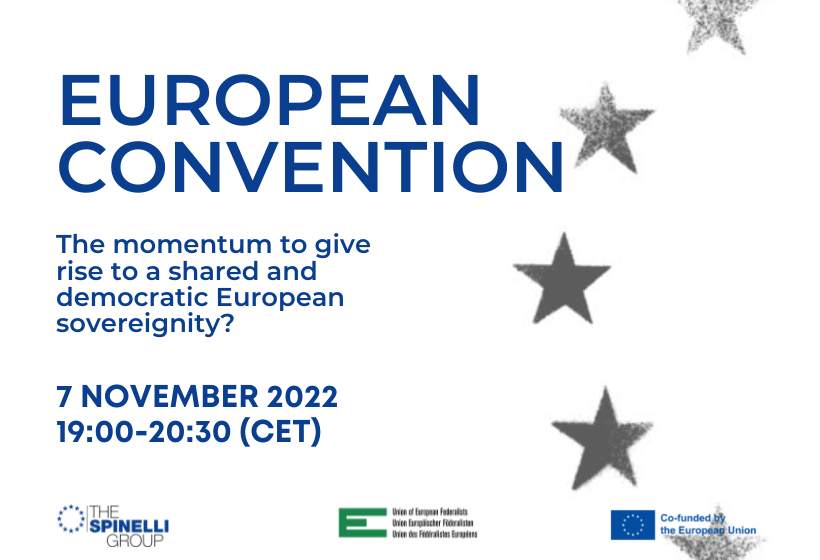 The Spinelli Group, in collaboration with the Union of European Federalists, is delighted to invite you to an Evening Debate on European sovereignty on 7 November 2022 19:00-20:30 CET.
The debate will take place at the Press Club, Rue Froissart 95, 1040 Brussels and online (registration link below).
The very concept of sovereignty has become problematic in an interdependent world where many issues are beyond the control of states. Therefore, the question of where sovereignty rests and how to guarantee it to citizens is intertwined with the European project.
States show to be unable to act effectively in many fields of public life. Their desire to maintain exclusive control of sovereignty at the national level has become obsolete and contradictory. It becomes even clearer as the idea of empires re-emerges on the world stage and considering the attempts against democracy in the Western countries, as recent American and European political events show.
How can Europe ensure that its citizens can "take back control" over their destiny and the governance of major issues? What is the federalist approach to sovereignty? Can new European Treaties change the way sovereignty is shared? Ultimately, where does European sovereignty lie?
To answer these questions, we invited:
Gabriele BISCHOFF MEP (S&D), board member of the Spinelli Group ;
Gwendoline DELBOS-CORFIELD MEP (Greens/EFA), Board member of the Spinelli Group;
Sandro GOZI MEP (Renew), President of the UEF, Chairman of the Spinelli Group;
Nicolas LERON, Associate researcher at the Cevipof and OFCE, Sciences Po Paris. Author of Souveraineté, l'obsession des nations;
Moderator: Dr Nana WALZER, Journalist, University Lecturer, Chairwoman of europe:united,
Please register to this event here: LINK HERE